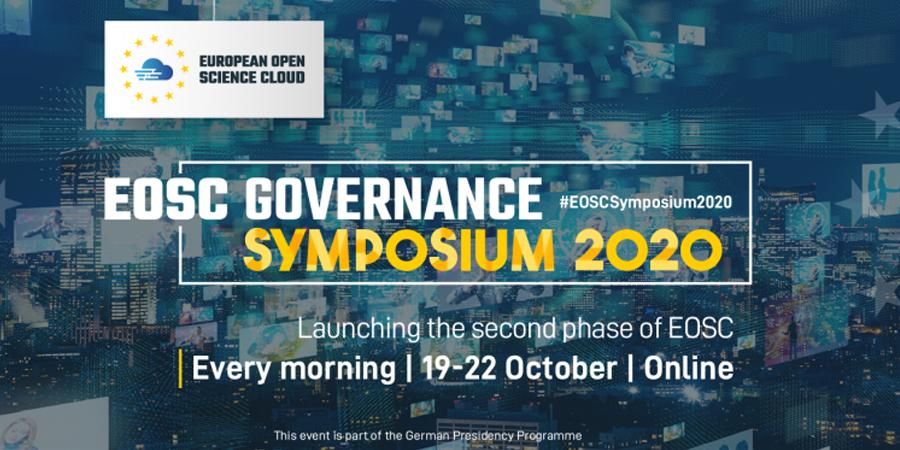 This year's largest event organised by the EOSC Executive & Governing Boards with the support of the EOSC Secretariat project will go virtual on 19-22 October 2020 (mornings only).
The event, taking place over the course of four mornings will analyse the progress of EOSC after two years from its official launch focusing on the added value of EOSC for the European scientific community.
The main objectives of this year Symposium are:
to show the value of EOSC to research performing organisations and research funders;
to onboard new members into the EOSC Association;
to engage the EOSC providers explaining how and why federate the services with the objectives.
Data-driven use cases, success stories, challenges, and lessons learnt from the first two years of EOSC, will be part of the discussion that ties into the creation of Strategic Research and Innovation Agenda (SRIA) for the EOSC partnership, within the framework of the future Horizon Europe programme. This partnership will shape the programme of this event and will be a key milestone towards the launch of the second phase of EOSC.
The EOSC Executive Board is proud to present the draft Version 0.8 of the Strategic Research and Innovation Agenda (SRIA) for EOSC. The SRIA builds upon the outputs of the EOSC Executive Board Working Groups and the results from the Open Consultation on the EOSC SRIA. The SRIA indicates a roadmap for realising EOSC and will support the European Commission in developing the next work programme Horizon Europe (2021-2027).
Feedback from the EOSC Symposium 2020 will be used in the process of further building the SRIA. The first full Version 1.0 of the SRIA is expected to be published by the EOSC Association in January 2020 and will be annexed to the Memorandum of Understanding (MoU) between the EOSC Association and European Union for the EOSC European Partnership.
More info at the official webpage: https://www.eoscsecretariat.eu/eosc-symposium-2020