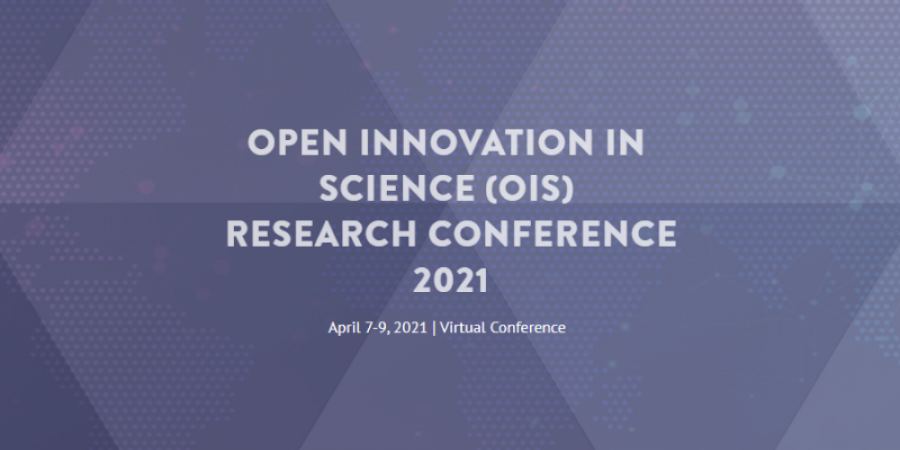 About the conference: research on OIS
Researching OIS includes investigating whether, how, and under which conditions applying open and collaborative practices along one or more stages of the scientific research process influences novelty, efficiency and/or impact of scientific research, taking a balanced view that recognizes important contingency factors on the individual, organizational and ecosystem-level. The conference will present empirical or conceptual work in this framework, and in particular along the following conference tracks:
Track 1: Open and collaborative approaches along with the entire scientific research process and their effects. Possible topics include but are not limited to:
crowdfunding/crowdsourcing science and citizen science
open data/material sharing/re-use
OIS approaches to translating science into practice, science-industry relations, academic entrepreneurship
platforms facilitating OIS
Track 2: Ecosystems and organizational designs facilitating open and collaborative research approaches. Possible topics include but are not limited to:
institutional factors
local and national policies
intellectual property rights
incentive and impact measurement systems
Track 3: Micro-foundations of open and collaborative research approaches. Possible topics include but are not limited to:
scientists' motives for engaging in OIS
skills and capabilities for OIS
attitudes and beliefs supporting or blocking OIS
characteristics and motives of institutional entrepreneurs
---
Conference details
Participating in the OIS Research Conference is free. The conference officially starts on April 7 at 12:00 and ends on April 9 at 13:00. While the program takes the different time zones into account, we expect participants to be present during the entire time. 
Next to the paper presentation sessions, the conference program includes a keynote, an OIS experimentation session, and an OIS debate. In addition, we take our responsibility as conference organizers seriously and organize virtual social activities, including on April 8 in the evening. 
We are very much looking forward to welcoming you to the 2nd OIS Research Conference in April 2021! Please do not hesitate to contact us if you have any questions.
---
Speakers
Our Partners will be at the OIS to present the paper "Enabling seamless international collaboration in science: ScienceMesh for the European open science cloud."
The paper was authored by Angelo Romasanta (Postdoctoral researcher at ESADE Business School in Barcelona, involved in the Science Mesh). He also leads the CS3MESH4EOSC "Assessment of Business Impact.") and Jonathan Wareham (University Professor of Information Systems at ESADE Business & Law Schools - Ramon Llull University. He is involved in the CS3 project working on the Science Mesh)
SEE THE POSTER PRESENTING THE PAPER