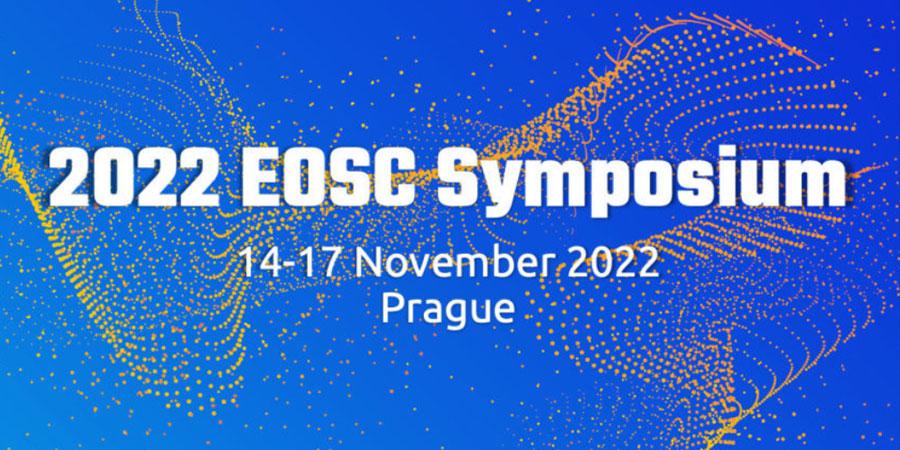 Last year, the Council of the European Union defined the specific policy priorities of 2022-2024 for the establishment of the New European Research Area (ERA) as a "researchers-centred, value-based, excellence as well as impact-driven area, in which researchers, knowledge and technology are supported and can circulate freely."
The European Open Science Cloud (EOSC) was highlighted as the key to facilitate the creation of "a truly functioning internal market for knowledge" by enabling the open sharing of knowledge and the re-use of research outputs. By being the data space for science, research and innovation, EOSC is therefore the essential facilitator for the realisation of the European Data Strategy.
The EOSC Symposium is the main EOSC annual event and takes place this year in Prague, Czech Republic, from 14th-17th November 2022 as part of the calendar of events of the Czech presidency of the Council of the EU. This coincides with the Second EOSC Tripartite Event on the 15th of November 2022.
Over 500 stakeholders from ministries, policy makers, research organisations, service providers, research infrastructures and research communities across Europe and beyond are expected to attend the Symposium to reflect on the EOSC key achievements and strategic challenges, and to identify priorities and concrete actions at the European, national, and institutional level to speed up EOSC implementation.
GET TO KNOW ALL THE TECHNOLOGIES AVAILABLE IN THE SCIENCEMESH
CS3MESH4EOSC at the Event
Justin Clark-Casey (ELIXIR Europe, EMBL-EBI) was invited to join the "FAIR enabling practices" session and will present how RoCrate technology (part of the ScienceMesh Open Data System Services) is becoming an important service of the ScienceMesh, by helping the ScienceMesh users in adding rich metadata to existing data platforms and, therefore, supporting FAIR practices.
Today at #EOSCsymposium22, Justin Clark-Casey from @ELIXIREurope @emblebi explained how #ROcrate is enriching the #ScienceMesh from #CS3MESH4EOSC by allowing users to add #metadata to existing #dataplatforms, towards the doption of #FAIRdata practices🌟https://t.co/DzVWpb8qGB pic.twitter.com/zQl2o0LzYF

— CS3MESH4EOSC (@cs3org) November 16, 2022
---
Official webpage: https://events.eoscfuture.eu/symposium2022/2606111