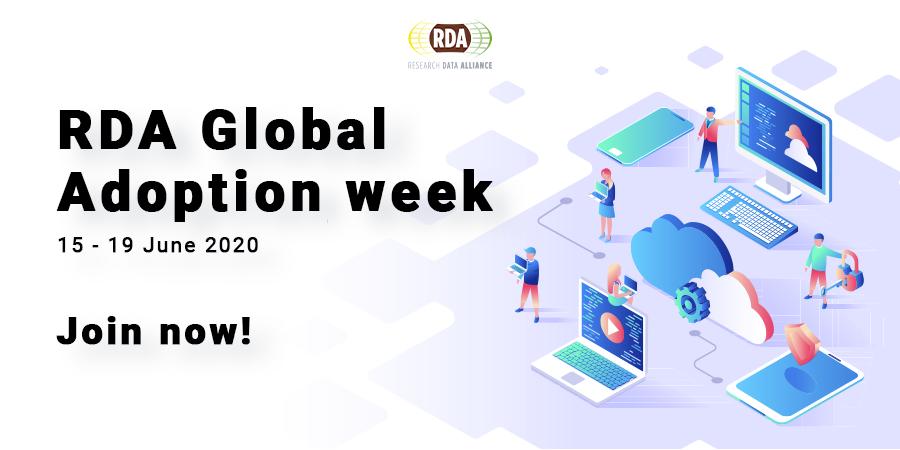 Several CS3MESH4EOSC participants have already set their sights on participating in RDA's next upcoming virtual conference, the Global Adoption Week.
The adoption session was originally planned for the 15th RDA Plenary Meeting, but is now turning in to a global adoption week. At the Global Adoption Week, a number of interesting speakers will demonstrate a wide variety of adoptable and adopted solutions that focus on research data sharing and archiving, which is especially relevant for our project. Amongst other, the following topics will be covered in several tracks:
Data management
Data description
Identify, store and preserve
Disseminate, link and find
Policy, legal compliance and capacity
Finding real life solutions
The RDA (Research Data Alliance) is a bottom up driven organisation where researchers and data professionals meet up to solve real life problems with real life solutions. There are over 10.000 members from 145 countries, and RDA boasts of being "a neutral space where its members can come together to develop and adopt infrastructure that promotes data-sharing and data-driven research."
The conference is as many others in these times virtual and free to sign up for. It takes place from the 15th to the 19th of June. Note that there are two time slots for each track due to the time differences.
Learn more on the RDA Global Adoption Week and sign up here.
I encourage everyone interested in data sharing to join. See you there!