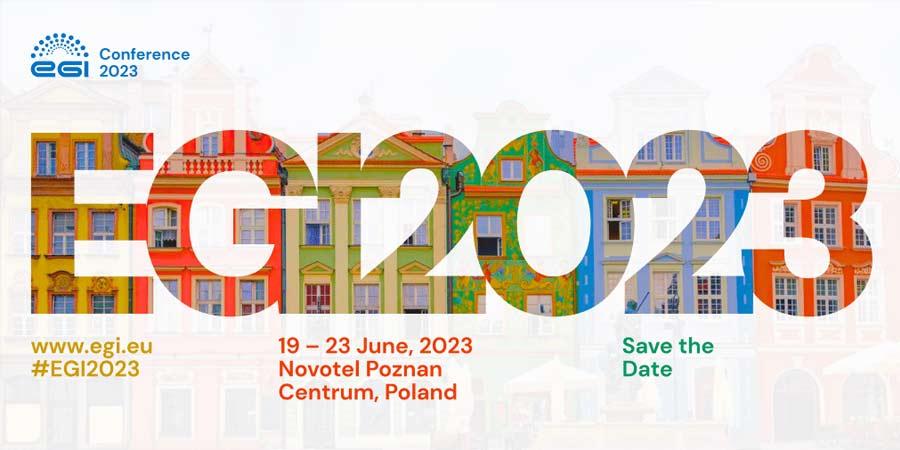 From June 19th to 23rd, the EGI community will meet again, this time for #EGI2023. International scientific communities and computing providers in Europe are major contributors to research and innovation in data-intensive processing and analytics and are at the core of our conference programme.   
The CS3MESH4EOSC is organising its final event on 22 June at EGI Conference! Register now here
Let's get together in Poznań and: 
Meet the scientific communities that are at the forefront of innovation, learn about their requirements and solutions for data discovery, access and processing, and start new collaborations;
Help research communities and industry joining their efforts to find common solutions to data access and data spaces;
Meet the largest community of research cloud providers in Europe and their IT strategies;
Learn about state of the art in scientific computing in Europe and meet a large community of cloud, HTC and HPC providers that provide core facilities to today's European computing infrastructures; 
Share your project results with a broad community of developers, providers and users who share a common interest in  federated trust and identity, federated data management and computing, AI,  and digital twins;
Learn about the EOSC Compute Platform, delivered by EGI-ACE, and how your research project can benefit from its services; 
Stay up to date with the latest technical developments in cybersecurity, scientific applications, data processing and analytics, and digital twins;
CS3MESH4EOSC AT EGI2023
The CS3MESH4EOSC is organising its final event at EGI Conference! Register now here for both online and presence in Poland
20th June - CS3MESH4EOSC is giving a lightning talk, at 18:45, during the Opening Reception, after the conclusion of the "Pitch Session for the demonstrations/booths and posters". Maciej Brzezniak (Storage and Cloud Systems Architect at PSNC) and Rita Meneses (Project Manager at Trust-IT Services) will provide an overview of the Science Mesh and practical information on how to attend the CS3MESH4EOSC final event on 22 June at EGI Conference.
21st June - At 14:00, during the "Emerging Architectural Directions for Federated Digital Infrastructures" session at Dublin Room, Hugo Labrador (Service Manager at CERN) will give a 10min presentation on "Sharing applications and data between institutions with Open Cloud Mesh".
---
Official website: https://www.egi.eu/event/egi2023/